WS72-K (black finish) racks hold forty two bottles – 21 rows high by 2 deep.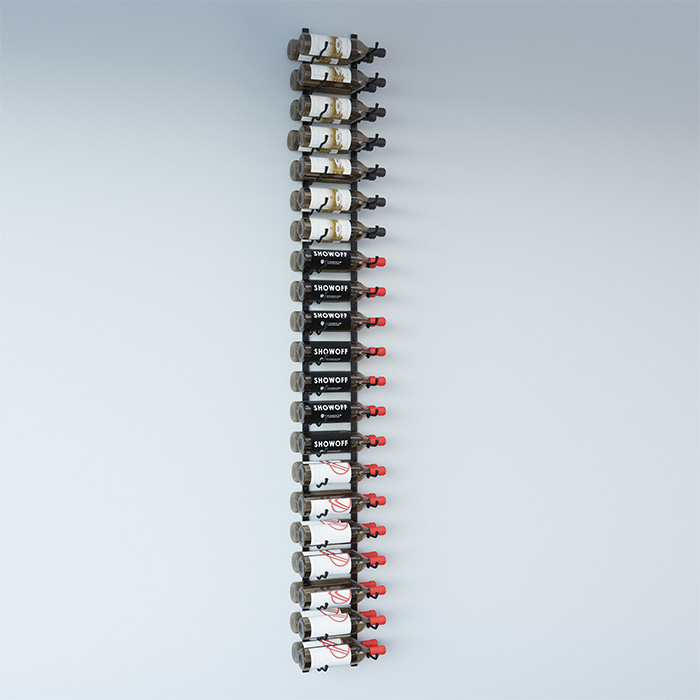 This package includes a combination of two CellarView wine racks connected with supplied couplers for a compact, seamless column.
Each rack consists of two strips – one to hold the base and one the neck. These are fixed to the wall independently, so can be configured to suit the application. These wall mounted wine racks are simple to install (just 6 screws to each strip) and can be used to store wine bottles in nearly any space, regardless of height, depth or width limitations.
Capacity : 42 bottles / 2 deep
Dimensions : H 213.5 x W 33 x D 21.5 cm
Colour : Black finish